We love to see our students pursue multiple interests, like seniors Anesi Akpeokhai (Symphony Orchestra) and Erieon Madry (Honors Band) making music in class before hitting the field tonight! #WarrenWill #Together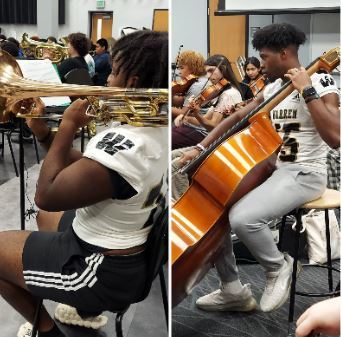 The Warrior Hall of Fame is starting to come together quite nicely.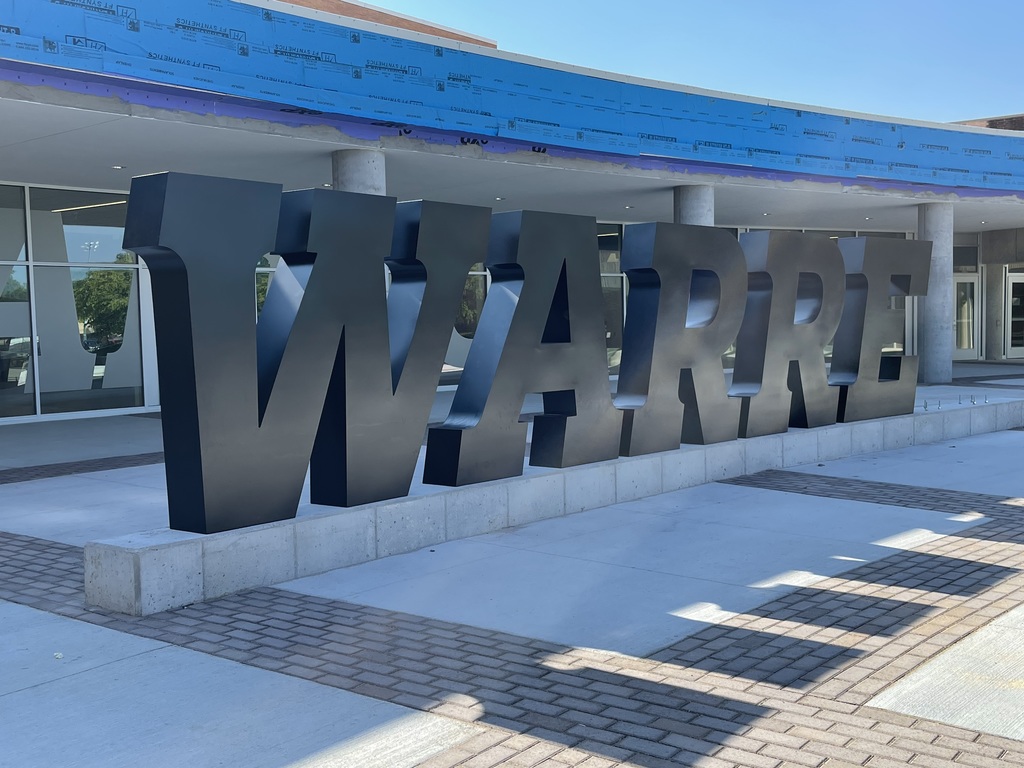 Math Department collaborates on engagement strategies during Department Collaboration. Together #WarrenWill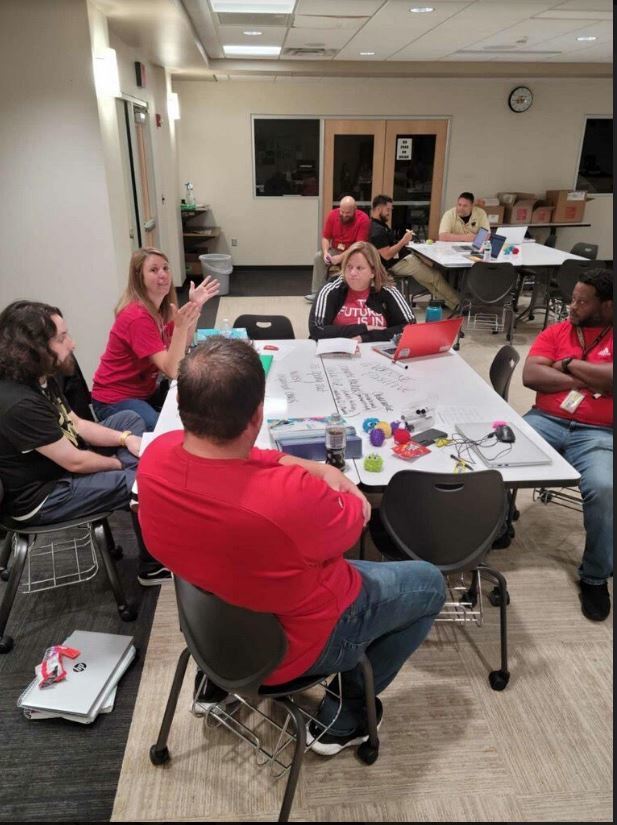 Mrs. Wilson has her Unit 1 and 2 word walls ready for students to grow their academic vocabulary. #WarrenWill #Together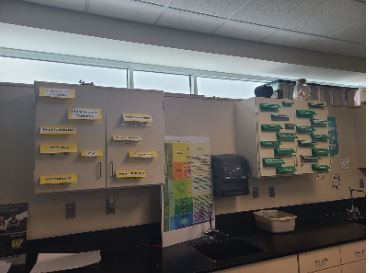 16th Street Soul is already hard at work on their vast array of a cappella music! They will be performing September 6th for the U.S. Attorney General's Law Enforcement Conference. #WarrenWill #Together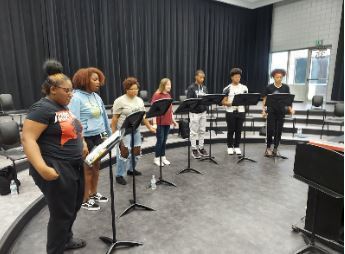 Ms. Khokhar's class has started their word wall. #WarrenWill focus on vocabulary strategies for academic growth. #WarrenWill #Together

#TOGETHER We will show our Warren Pride! Happy Friday from Mrs. Covington and Mrs. Kennedy.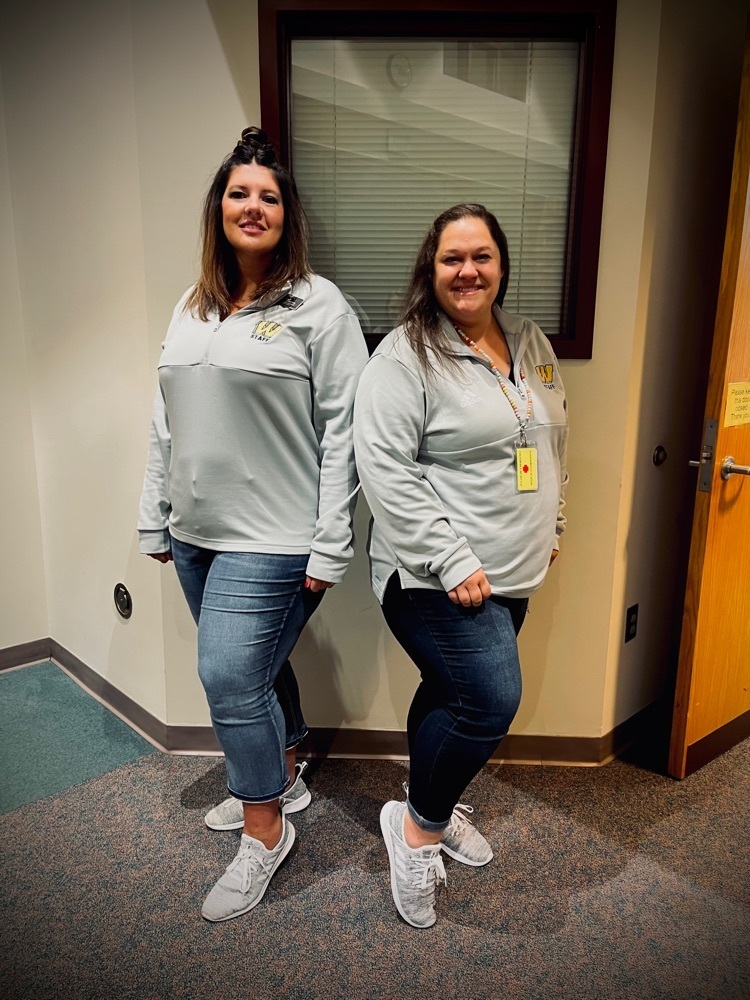 Senior counselors are presenting in all English classes about post secondary planning. Focusing on the "3 Es" Employment, Enlistment or Enrollment. #WarrenWill#Together#WCHSCSC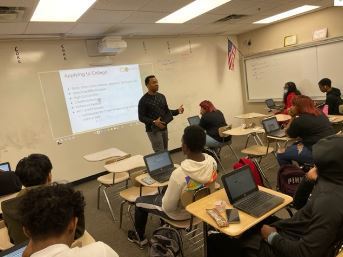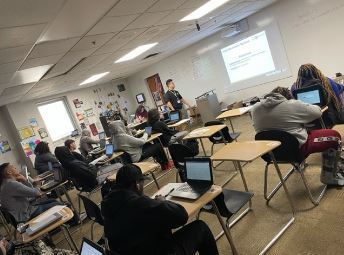 Please welcome back to The Warrior Nation, Mr. Clifton Jett, Jr. (Class of '16)! Mr. Jett returned home to Indianapolis and recently joined the Warren Central English Department. On Weds., during Teacher Allocated Extended Learning, Ms. Kalberer, Mr. Minor, Ms. Kitchen, Ms. Mobley, Mr. Phillips, and Ms. Alezetes surprised him with a welcome wagon full of new gear to make his classroom shine as bright as his personality. As he says, "Once a Warrior, always a Warrior!"#WarrenWill #ForeverWarrior #WCHSEnglishDept#TOGETHER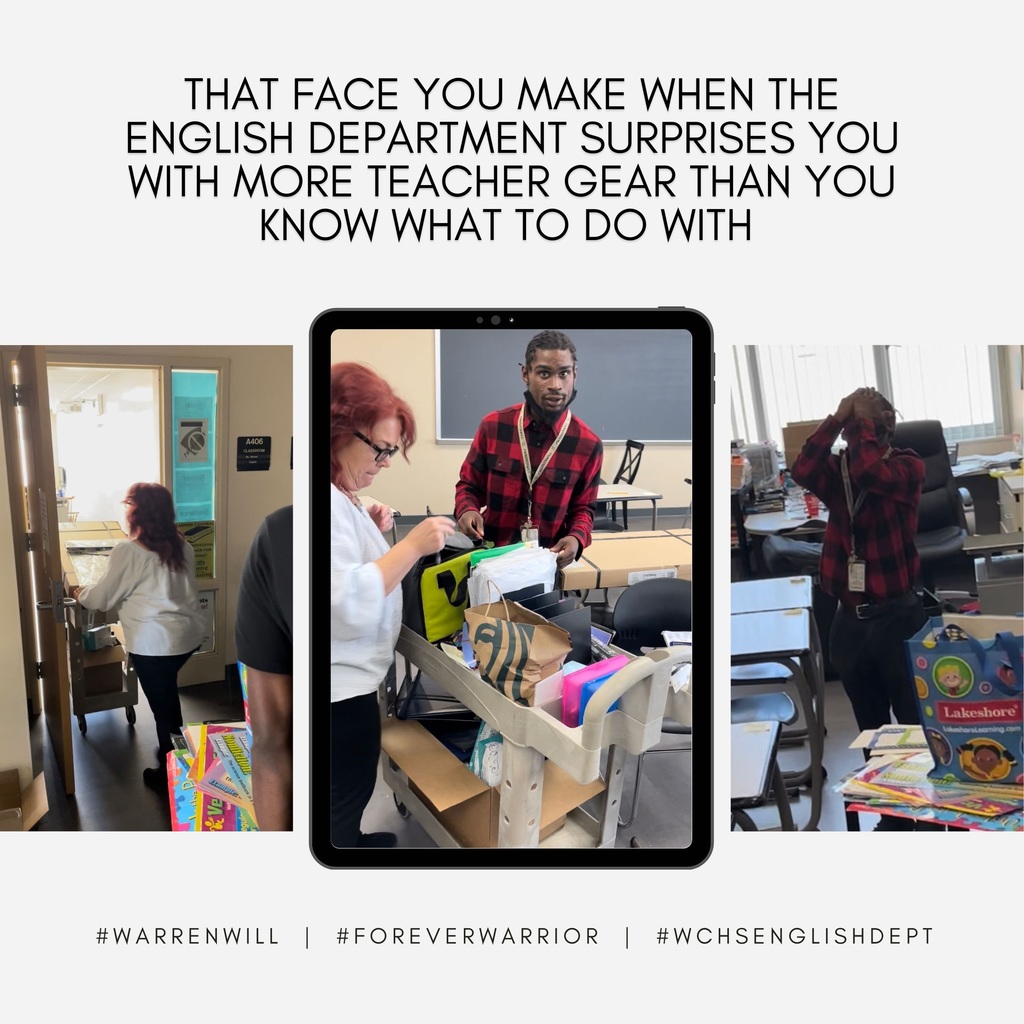 Perfect Attendance for Mrs. Holman's period 2 rockstars! #WarrenWill have Awesome Attendance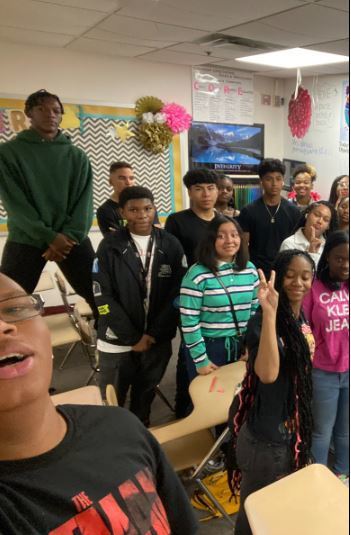 Mrs. Harris' period 2 class works #TOGETHER on creating "To Be Lists" for their Character Strong lesson. #WarrenWill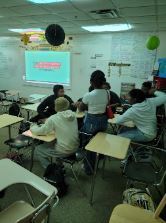 Thank you to all of the families who participated in Back To School Night. It was a huge success and we enjoy spending time with our Warrior family. #WarrenWill #TOGETHER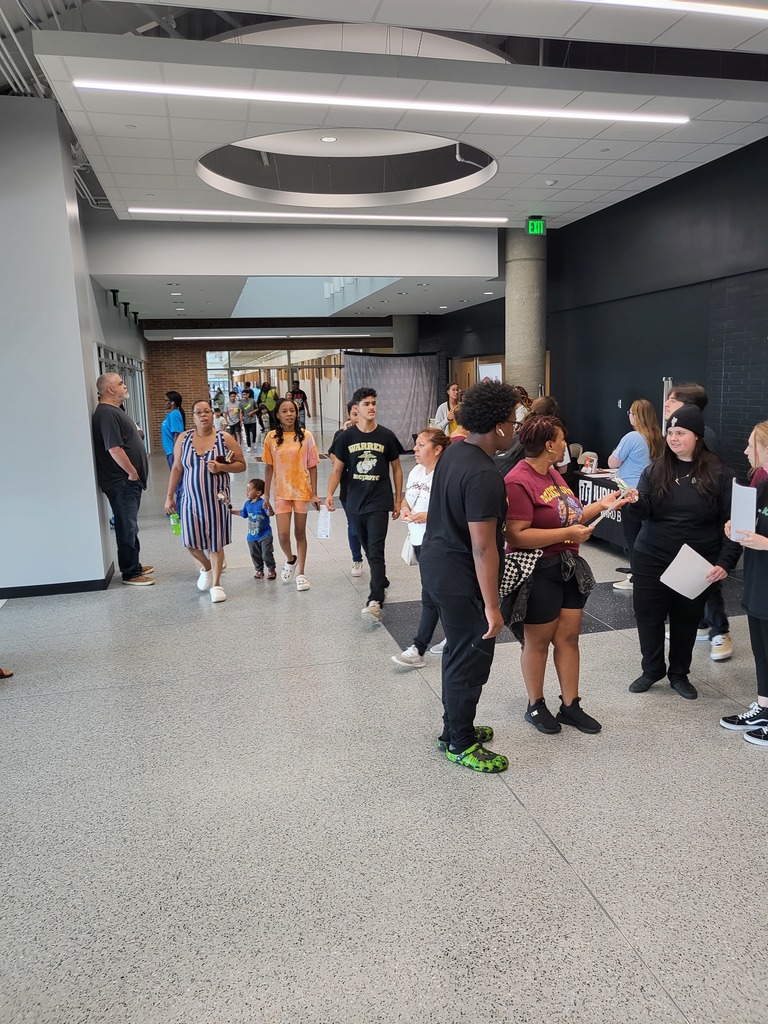 WCHS's World History students are collaborating to learn about Hinduism. #WarrenWill #TOGETHER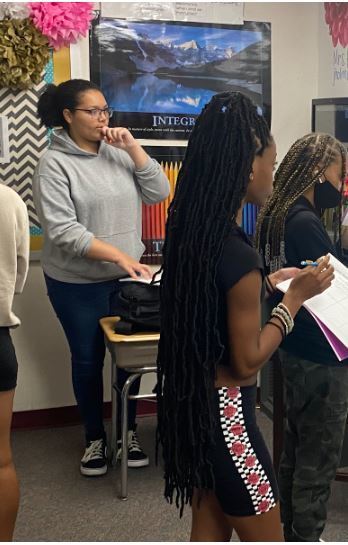 Looking for something to do on Friday Nights? Come out and support our Warrior Football team. Friday, August 19, 2022, we play Center Grove @ Center Grove. #TOGETHER #AVONSCRIMMAGE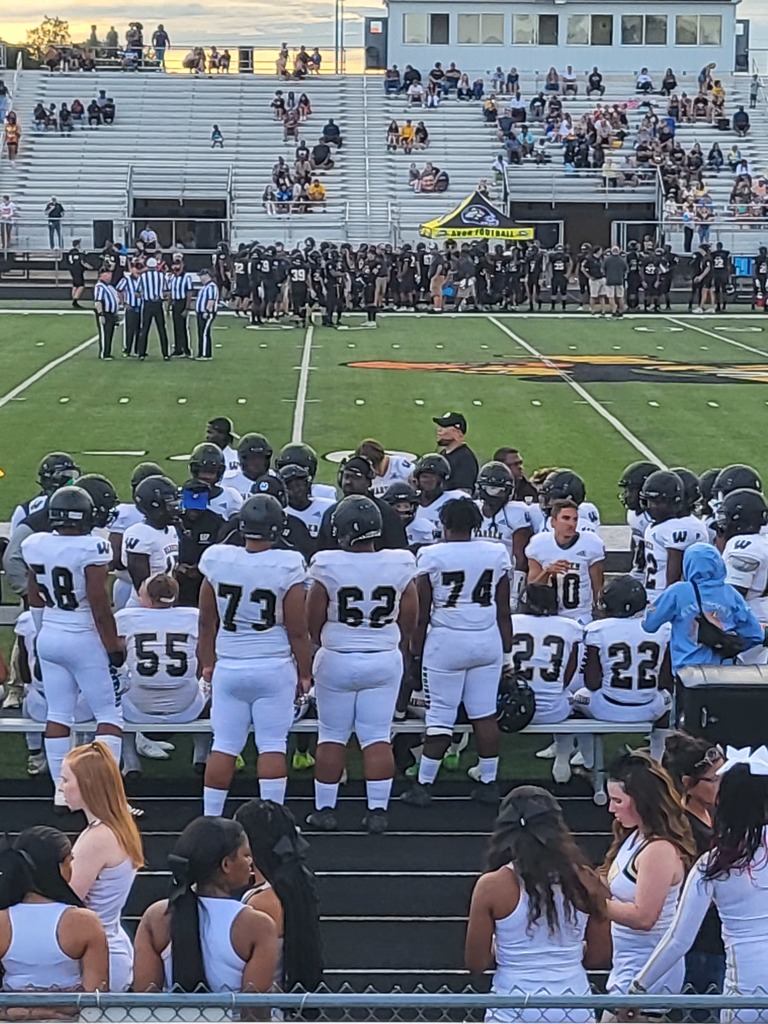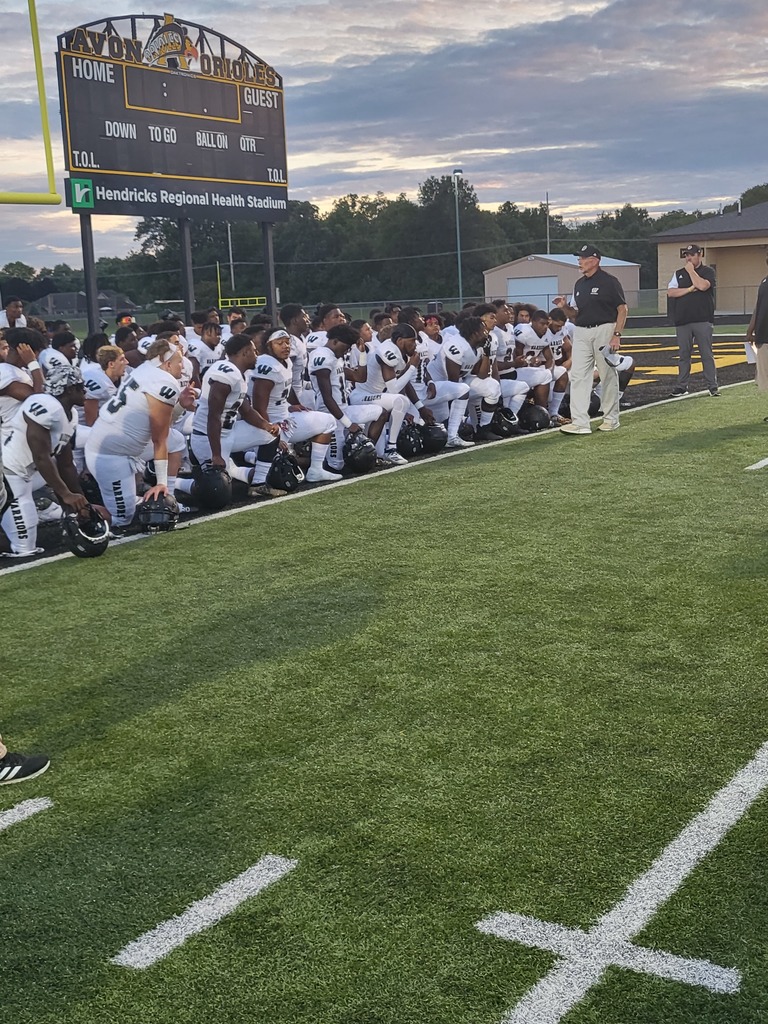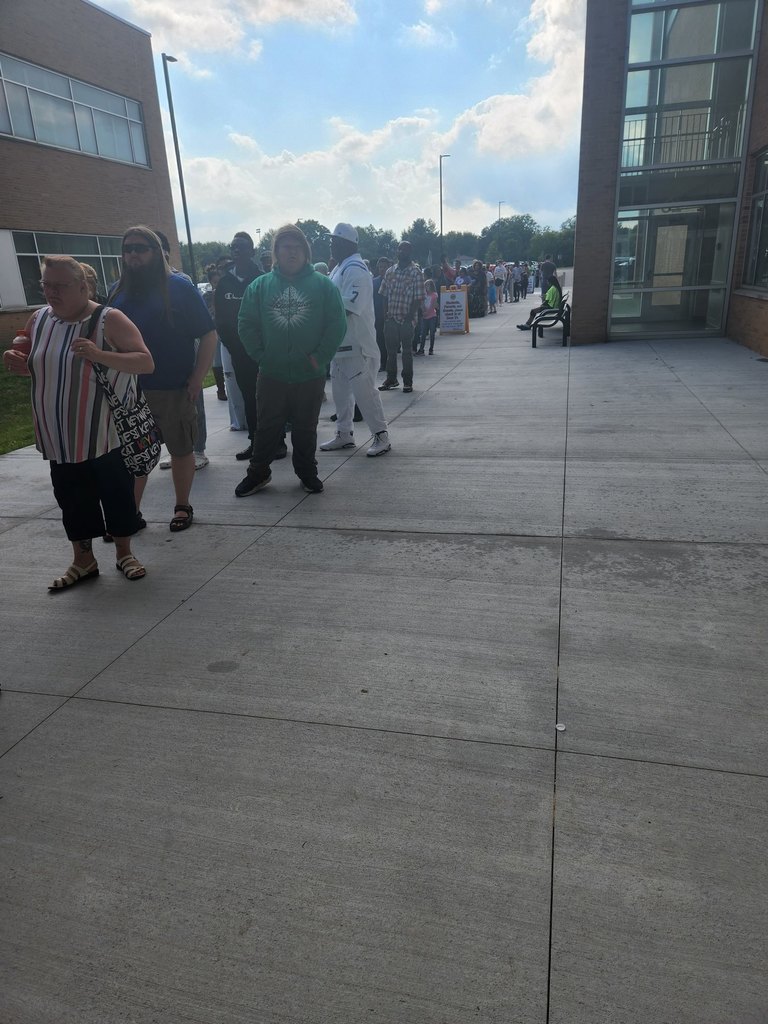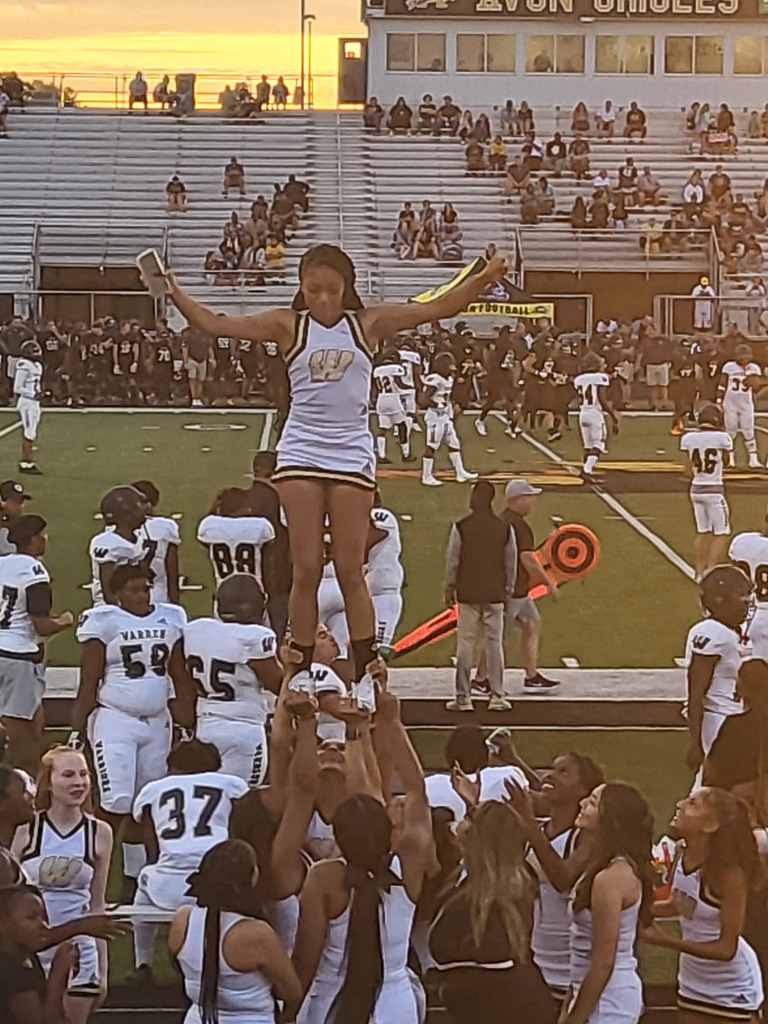 Walker Career Center's Mannequin Head Cosmetology Competition! The talent our students have is limitless . These are truly amazing! #TOGETHER the posibilities are endless.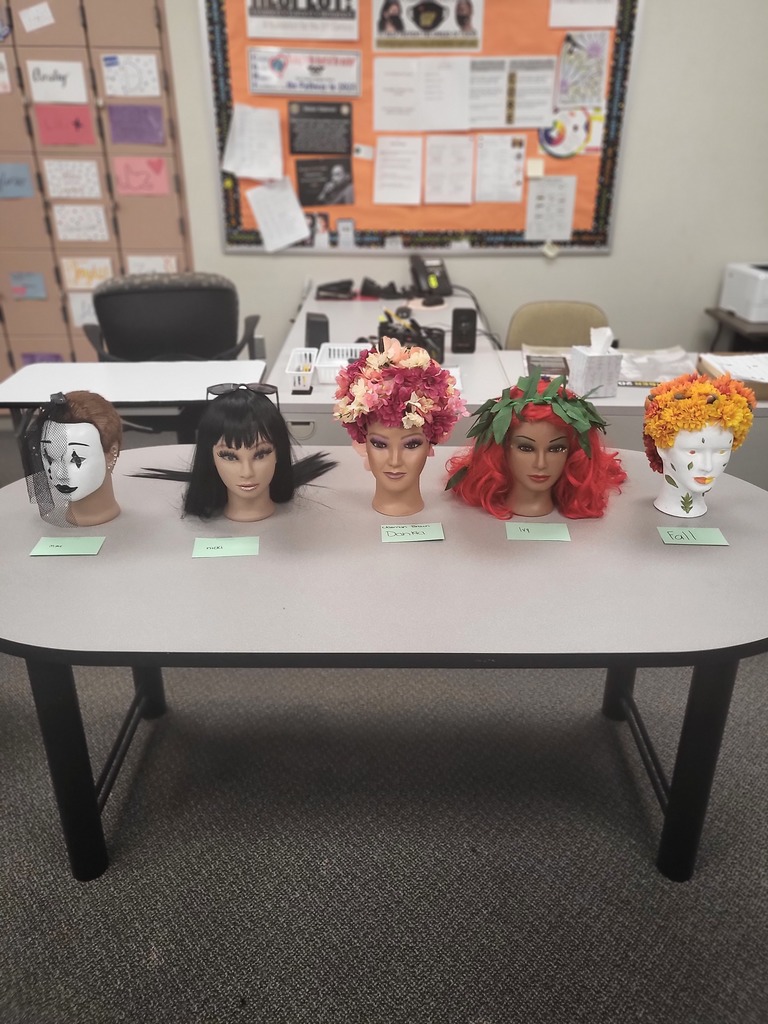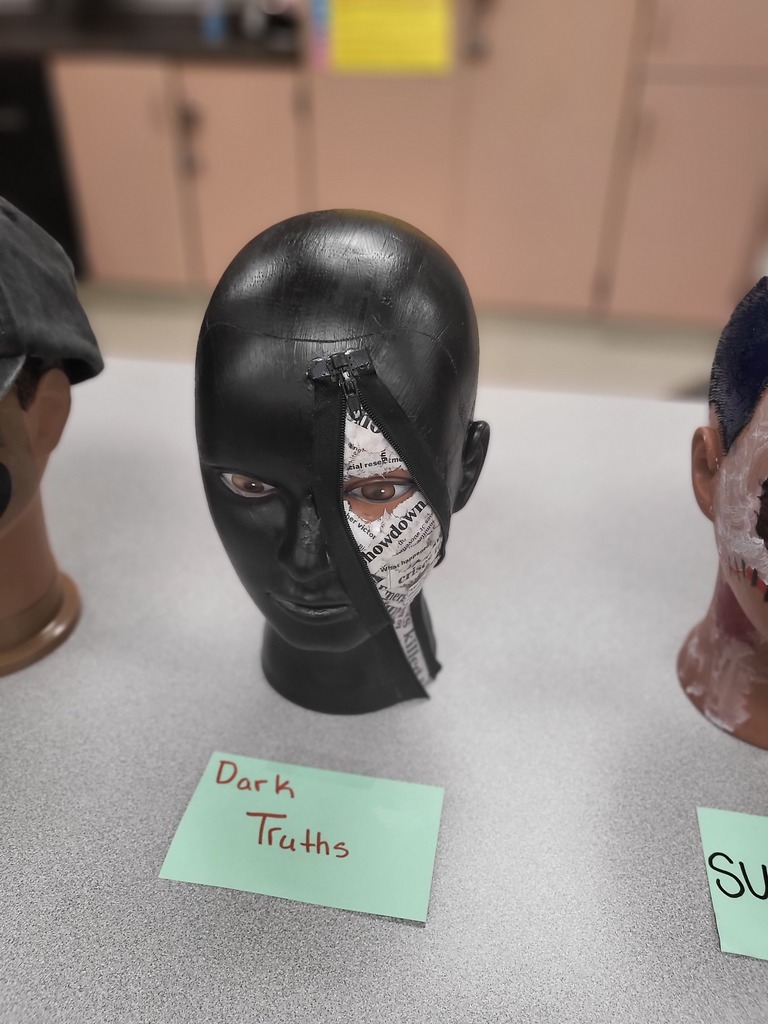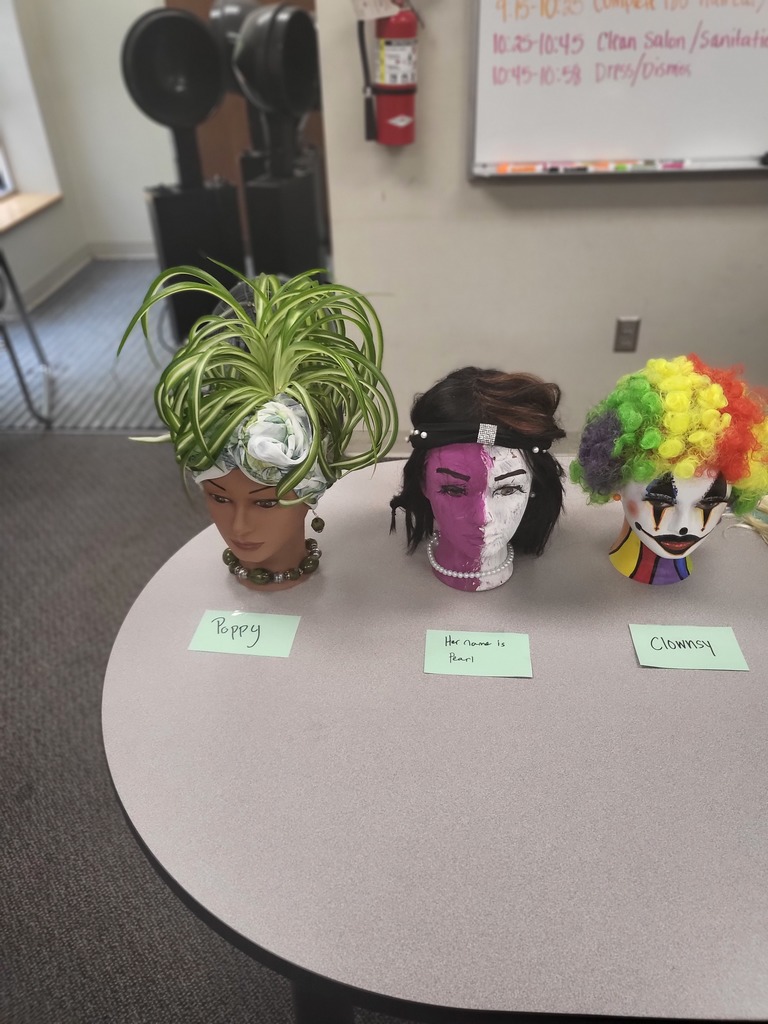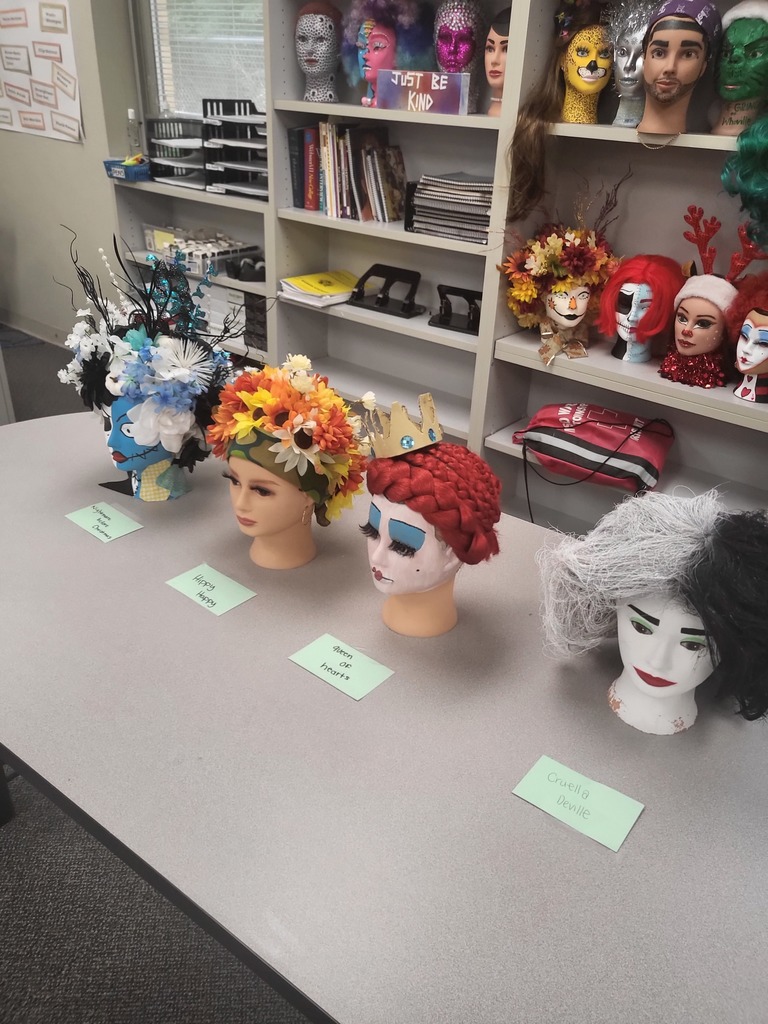 WCHS 2022 Homecoming Spirit Week will be September 6th through September 9th. TOGETHER let's show our school spirit. Check out the flyer for spirit day themes.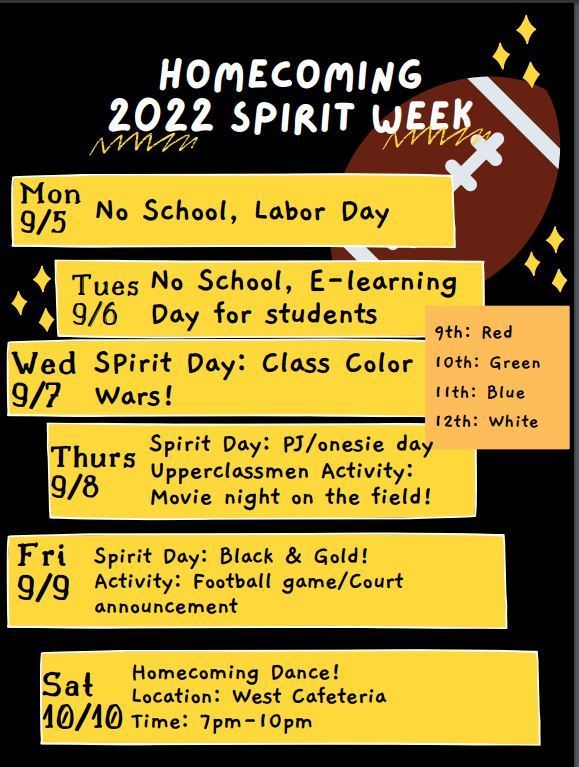 It's Drum Corps International Finals Week, and we've been spotlighting MSD Warren Township music teachers who marched in drum corps back in the day. Last but never least, Mr. Ed Meckes, Warren Central High School Band Director and WC Performing Arts Department Chair, marched in The Glassmen in 2001 and 2002.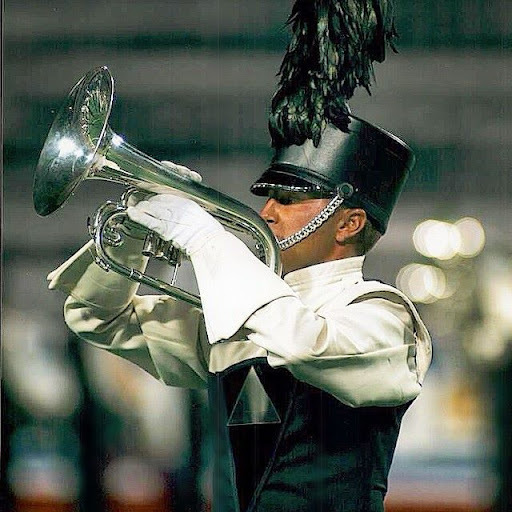 It's Drum Corps International Finals Week, and we're spotlighting some of our MSD Warren Township music teachers who marched drum corps back in the day! Miss Jessica Holcomb, Assistant Band Director at Warren Central High School, marched in The Glassmen in 2012!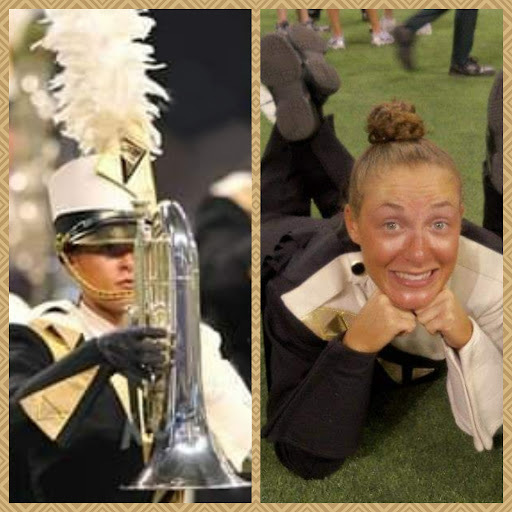 A Warrior Shout Out to senior student Christie Luma for being selected to serve on the 2022-2023 Mayor's Youth Leadership Council. "I am pleased to welcome the fifth cohort of young people to the Mayor's Youth Leadership Council," Mayor Joe Hogsett said. "This council will help these emerging leaders hone their skills and learn about their community, while influencing present-day decision-making through activism. I'm looking forward to seeing how this newest group creates a better future for neighbors now and tomorrow."

We are geared up and prepping for tonight's Back To School Night. Please join us tonight at 5:30 pm. TOGETHER we make the future brighter!