EDIT MAIN
Introduction To Our Organization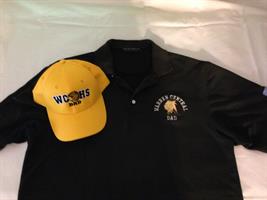 Dads of Warren Central is a volunteer organization that provides male role models by keeping Dads involved with Warren Central High School and Walker Career Center students. We help things run smoothly at sporting events, theater and music productions, dance coat checks, walking the hallways during the school day and assisting at many of the contests held at school. We help all organizations - no preferences. Our shirts and hats help identify us. In addition to sponsoring groups and clubs Dads of Warren Central awards a male and female scholarship each year!
Participation is easy! You volunteer when you can and for what you want. To be considered an active Dad of Warren Central you should attend at least one event per semester; that is just two events per year! Requests are made for all the time for all kinds of reasons.
With every graduating class several Dads of Warren Central move on. We regularly need dads, uncles, grandfathers, etc. to take their place as a role model for students. Many Dads enjoy the camaraderie and "work" so much they continue to stay active members after their students graduate!
Membership in the Dads of Warren Central of open to any adult male of the Warren Community whose children are either attending or have attended a Warren Township school, are related to a child or children in a Warren Township school (uncle, grandparent, etc.) or are an alumnus of Warren Central High School or Walker Career Center.
May we count on you?
FORMS
For the safety of our children, all members of Dads of Warren Central must successfully pass and have a current criminal background check (CBC) on file with MSD of Warren Township. Expiration and terms of the CBC will be determined by MSD of Warren Township.
Events Dads Volunteer Their Time At
WCHS Dances
Varsity Football Games (Home $ Away)
Boys Basketball Games
Girls Basketball Games
Bonfire
Warren's Got Talent Competition At The WPAC
WCHS Theatrical Shows At The WPAC
Sponsor of Warren Robotics Team
Warren Robotics Vex Competition
Warren Robotics Cage Match Competition at Southport High School
ISSMA Band Shows At WCHS
ISSMA Choir Shows At WCHS
ISSMA Color Guard Shows At WCHS
Speech Club Competition
Proctor SAT Testing
Relay For Life - American Cancer Society
Will Power Run/Walk
Warren Pride Day
Blood Drive at WCHS
Walk The Halls of WCHS During School Days
Wellness Extravaganza
All Grades Schedule Pickups
Seniors Day On The Football Field
Seniors and Staff Softball Game
Extracurricular Activities Signup
Gridiron Classic - WCHS