MEET THE PRINCIPAL

Greetings from Warren Central High School, proud home of the Warriors! Our vision and mission are clear. We support Warren Central students in meeting both township and state graduation requirements within four years and proceeding to their post-secondary educational/career pathways. We also prepare all students to become responsible citizens and lifelong learners in a diverse society.

Warriors share the love of reading with students at the Early Childhood Center


More pictures>>>

A DAY IN THE LIFE OF A FRESHMAN AT WARREN CENTRAL/WALKER CAREER CENTER

PARENTS OF COLLEGE BOUND SENIORS
Parents of college bound seniors interested receiving periodic scholarship listings, please email Dawn De St Jeor to have your name added to the email blast. Please include your name and your student's name in this email.
PARENTS OF UNDERCLASSMEN
If you are the parent of an underclassmen you can also email Mrs. De St Jeor with your name, your student's name and grade level to receive important information from the Guidance Department.
IMPORTANT VISITOR INFORMATION
Anyone interested in visiting Warren Central High School should contact Cindy Reierson, 317.532.6201, to schedule a tour or shadowing opportunity.
Anyone interested in visiting Walker Career Center should contact Mary Jo Eberle, 317.532.6152, to schedule a tour or shadowing opportunity.
NEWS AND ANNOUNCEMENTS


CareerFest 2014 showcased Warren Central High School and Walker Career Center. See what we have to offer!


BEFORE AND AFTER-SCHOOL TUTORING
COMES TO WARREN CENTRAL
Any WCHS student wishing to receive additional instruction can now attend before and after-school tutoring sessions. Click the image below to access the subject area schedules for additional learning opportunities.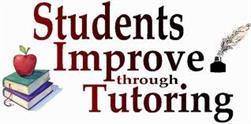 Students at WCHS/WCC and Renaissance have access to the valuable online tool USATestprep at school. Our students are also able to use this product outside of school from any computer with web access. USATestprep is fun, easy to use, and provides many features that will help our students succeed as they prepare for the ECAs (end-of-course assessments) in Algebra, English 10, and Biology. To gain access to this valuable tool please click the Resource link located under the Students tab at the top of this page. A PDF of instructions is also listed under the USATestPrep link.
ACCESSING AP SCORES ONLINE
There is an important change to AP score reporting for students: students will receive their AP scores online this July. This new system replaces the old paper score reports, which will no longer be mailed. Please access the flyer below for important information:
HOW TO ACCESS AP SCORES ONLINE